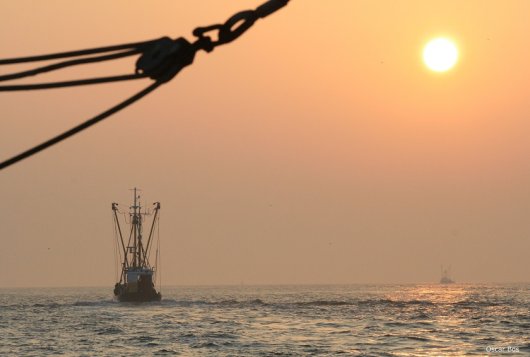 News
BENTHIS Newsletter March 2016
Published on

March 21, 2016
The third edition of the e-newsletter about the BENTHIS project of March 2016 can be downloaded here.
Download:

The e-newsletter is free and available to all those interested in our research and activities. You can also pass this Newsletter on to others who may be interested. They can subscribe to this newsletter and automatically receive the next issue.
Topics in this edition:

"Smarter fishing" to conserve the seafloor: dream or future?
Fishing for food and food for fish!
BENTHIS Case Study: Modified beam trawl reduces fuel costs in the Samsun Shelf Area, Black Sea, Turkey
Frequent trawling leads to skinnier fish
Impact of fisheries on sea floor food webs
BENTHIS presents results on historical development of bottom trawling
BENTHIS paper on physical impact pulse fisheries
Findings on pulse fisheries presented in France
BENTHIS fieldwork blogs
Please forward the newsletter to interested colleagues.